An Anterior Cruciate Ligament (ACL) tear is a common knee injury. An ACL tear involves a torn ligament on the inside of the knee. From participating in sports to accidentally landing awkwardly after a fall on the ice, an ACL tear can occur in numerous ways.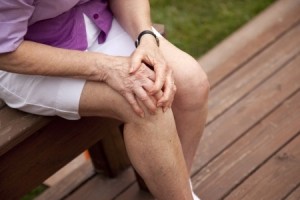 In Fountain Valley, receiving an accurate diagnosis from a top rated doctor for ACL tears will help you achieve optimal treatment results and return to your normal, active lifestyle.
Find a Doctor for ACL Tears
Begin your search for a top rated ACL tear doctor with confidence. In Fountain Valley, the best means of finding a doctor for ACL tears is with thorough research, referrals, and reviews.
Personal Referrals
Ask family members, friends, or work colleagues for referrals. In most situations, someone within a peer network has used orthopedic specialists for medical concerns. Find out the primary reasons why the orthopedic specialist is being recommended.
Primary Physician Referral
Having access to your current medical concerns, your primary care physician is an excellent source for a referral. For insurance coverage purposes, your primary care doctor may need to provide a referral for ACL tear treatment.
Medical Insurance Claims Representative
Call your medical insurance company's claims department to get referrals of orthopedic doctors who are within your service provider network. If a particular orthopedic specialist is not within your insurance carrier's provider network, the final medical expenses you incur may require higher out of pocket costs.
Internet Review Sites
Consult online resources and review sites to find the best orthopedic specialist in the Fountain Valley area. These site will also cover the doctor's education, training, board certifications, years of practice, professional association memberships, hospital affiliation, and other orthopedic credentials.
Questions to Ask
A top-rated ACL doctor will take the time to address all the concerns and questions necessary to ease a cautious patient. Feeling comfortable with an orthopedic specialist is a vital component to obtaining quality care. Before the initial consultation, consider writing out questions to ask the doctor, including:
How many similar procedures does the doctor perform on a regular basis?
What is the success rate?
What are the complications?
Is non-surgical options part of the treatment program?
How long is the recovery?
Is returning to sports or other active lifestyle choice a probability after surgery?
Top Rated Fountain Valley ACL Doctor
In the Fountain Valley area, Dr. Howard Marans understands your desire for a speedy recovery. You want to return to your normal, daily routines and get on the go again.
Having over 20 years of experience, Dr. Marans begins each consultation by:
Analyzing your patient medical history
A physical examination
Diagnostic testing
After analyzing all information and results, Dr. Marans will design an individualized treatment program for you. The Doctor will explain each step in detail, including his professional expected outcome for the treatment process.
Maintaining a busy and consistent practice at the same location, Dr. Marans has numerous success stories. The Doctor strives to provide the highest level of care at the most efficient cost. Please click below to schedule your consultation or call us at 714.979.8981.