Maintaining an active lifestyle as a student-athlete, minor league player, professional player, or just training to stay fit is a priority to millions of people. When an injury causes a person to halt the training or participation in the sport, the desire to return becomes a feeling of urgency. Athletic and sports injuries may occur due to a variety of circumstances including the type of training or sport of choice.
Orthopedic Doctor for Athletes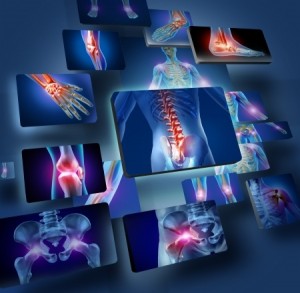 A specialized orthopedic doctor for athletes will work closely with the injured person in an individualized manner to achieve an optimal outcome.
Sports Medicine
Sports medicine works on different levels by helping a person:
Achieve peak performance
Recover from all types of injuries
Prevent future injuries through training and education.
Seeking an orthopedic doctor for athletes is essential. The orthopedic specialist understands a person's dedication for a chosen sport or fitness activity. With the extra training and credentials, the orthopedic doctor for athletes will design the best treatment program for an injured person to allow for the fastest recovery.
Seeking Out Help
Finding the best orthopedic doctor for athletes and sports injuries will depend on a variety of contributing factors. Start by making a list of the orthopedic specialists within a specific geographic location. Ask friends, coworkers, family members, and others to make a referral. Or, use the Internet to check out online reviews. Find out the orthopedic doctor for athletes area of expertise.
Fractures, severe sprains, and overextension are common injuries for athletes. Other injuries require specialities of orthopedic practice.
Shoulder: arthroscopy, rotator cuff, impingement
Knee: ACL, MCL, PCL injuries and torn cartilage
Hip: cartilage injury, tears, bursitis, tendon tears
Elbow: MCL injuries, impingement,
Ankle and foot: tendon repairs
Accurate Diagnosis
Treating the various orthopedic problems and injuries for athletes begin with an accurate diagnosis. The best orthopedic doctor for athletes will begin with a complete medical history. Before the initial consultation, a patient may want to write down information to help with the process. The smallest detail of past injuries may help identify an overtraining technique or other source contributing the present problem.
Along with the complete medical history, a physical examination and testing will be done. The testing may be done with x-rays, MRIs, or other imaging techniques. After all the medical information is gathered, the orthopedic specialist will design a treatment program to best fit the athlete's needs to return to an active lifestyle.
Treatment Approaches
Each athlete will have a different treatment approach due to the individualized nature of the injury. When the injury is less severe, non-invasive methods are implemented.
Rest
Physical therapy to strengthen muscles and restore function
Over the counter, prescription, and injections to help ease the pain and reduce inflammation to promote the healing process.
Change in fitness routine to help in the prevention of future issues
Bracing, or splints to support the injured area, during the healing process
When the non-invasive methods do not yield the desired results or the injury is too severe, an orthopedic doctor for athletes will recommend Arthoscopic Surgery to repair the damage.
Best Orthopedic Doctor for Sports Injuries
Understanding the unique needs of athletes, Dr. Howard Marans will work with each patient to find the best treatment approach involving the shortest amount of recovery time possible. Please click below to schedule your consultation or call us at 714.979.8981.