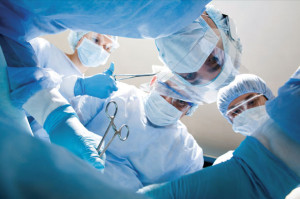 When physical therapy or other conservative treatment fails, Dr. Howard Marans offers top orthopedic surgery to correct the problem. Treatment of severe injuries or other physical conditions can involve a wide range of surgery techniques. Whether it's your arm, foot/ankle, hand/wrist, knee, shoulder – tendon damage or fracture – the Doctor will take care of you in a professional and timely manner.
Tendon tear repairs
Ligament tear repairs
Open reduction and internal fixation on broken bones
Surgery Options
When the Doctor deems it is necessary to operate, he will recommend either:
Top Rated Orthopedic Surgeon
As the top orthopedic surgeon in Santa Ana, CA, Dr. Marans has the education and clinical experience to correct your injury or physical condition.
Orthopedic Residency at the University of Toronto
Fellowship at Toronto's Orthopedic and Arthritic Hospital
The Doctor completed his Sports Medicine studies at the Royal Adelaide Hospital in South Australia
OC Orthopedics+ offers:
Orthopedic Surgery Protocol
An experienced orthopedic surgeon begins with a precise diagnosis.
Medical history
Patient history of activity
Physical examination
X-Ray
MRI
Non-surgical therapies
Surgical remedies
Top Rate Orthopedic Surgeon
Dr. Howard Marans has over 20 years of providing his patients with whole body care and rehabilitation post-surgery. The Doctor's mission is to treat all patients in a professional, timely manner.
Optimal outcomes depend on:
Schedule your initial consultation with Dr. Howard Marans in his new Santa Ana, CA location. Please click the icon below – or – call 714.979.8981.