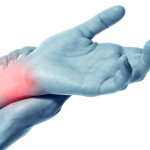 If your wrist pain has intensified to the point of disrupting your quality of life – it is time to consult with a specialist. Delaying treatment for persistent wrist pain can lead to the formation of scar tissue. This will then lead to radiating pain in your hand, arm, and shoulder. According to Dr. Howard Marans of OCOrthopedic+, if physical therapy and other conservative treatments fail to alleviate your wrist pain, surgery may be recommended.
Wrist Surgery in Santa Ana, CA
As a highly recommended wrist surgeon in Santa Ana, CA, Dr. Howard Marans of OCOrthopedic+ has the education and clinical experience to accurately diagnose and treat the underlying cause of your wrist pain.
Orthopedic Residency at the University of Toronto
Fellowship at Toronto's Orthopedic and Arthritic Hospital
The Doctor completed his Sports Medicine studies at the Royal Adelaide Hospital in South Australia
Common causes of wrist pain:
Everyday wear and tear and/or overuse of the hands and wrists
The natural aging process
Sports-related injuries
Common medical conditions
The Wrist
Connects the bones of the hand to the forearm
Is a complex of eight small bones
Is controlled by a complex set of tendons, ligaments, muscles, and nerves
Symptoms of Wrist Pain
Tingling
Soreness
Numbness
Stiffness
Stinging
Tiredness
Weakness
Hot Sensation
Cold Sensation
Finger Pain
Common Medical Conditions Resulting in Wrist Pain
After a thorough physical examination and diagnostic imaging, an accurate cause of the underlying medical problem will be rendered by Dr. Marans.
Some common medical conditions causing wrist pain are:
Carpal Tunnel Syndrome
Ulnar Tunnel Syndrome
Osteoarthritis
Wrist Sprain
Wrist and Hand Fractures
Finger Fractures
Nerve Damage
OC Orthopedic+ offers:
Clinical experience and excellence
Cost-effective surgical treatment
Compassionate care
Rapid and permanent recovery
As a leading wrist specialist in Southern California, Dr. Howard Marans offers all-encompassing orthopedic wrist diagnosis and surgical treatment.
Wrist Pain Treatment Protocol
An experienced wrist specialist begins for a precise diagnosis of the cause of pain.
Medical history
Patient history of activity
Physical examination
X-Ray
MRI
Highly Recommended Wrist Doctor in Santa Ana, CA
OC Orthopedic+ is a leader in wrist care. We provide every patient with an individualized treatment plan. Each patient is unique and their special needs and concerns must be incorporated into treatment. Dr. Howard Marans has over 20 years of providing his patients with whole body care.
Our mission is to treat all patients in a professional, timely manner. Optimal outcomes depend on:
To schedule your initial consultation with Dr. Howard Marans, please click the icon below – or – call 714.979.8981.