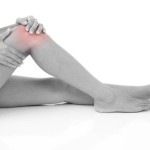 If knee pain is disrupting your daily activities and lifestyle, you may need surgery to find comfort. It is very important to receive immediate and proper treatment for your knee pain. If left untreated, scar tissue developed in healing process can develop and lead to chronic conditions in the knee. These chronic conditions to the knee caused by scar tissue will be more difficult to correct.
Knee Surgery
Our mission is to treat all patients in a professional, timely manner. Optimal outcomes depend on:
The Weight-Bearing Knee
Your knee is the principal weight-bearing joint supporting your body weight. Knee pain is treated by Dr. Howard Marans with state-of-the-art surgical techniques and physical therapy modalities. At OCOrthopedic+ in Santa Ana, CA, patients are given easy access to a vast array of knee injury treatment options.
The knee is susceptible to a vast array of injuries.
Awkward movements resulting in ACL Tears
Hard falls
Collisions
Sudden twists or pivots
Excessive force or blows
Overuse or repetitive motion
Inflammatory conditions and degenerative conditions
OC Orthopedics+ offers:
Clinical experience and excellence
Cost-effective surgical treatment
Compassionate care
Rapid and permanent recovery
As a leading knee specialist in Southern California, Dr. Howard Marans offers all-encompassing orthopedic knee diagnosis and surgical treatment.
Common Knee Conditions
An experienced knee specialist begins for a precise diagnosis of the cause of pain.
Medical history
Patient history of activity
Physical examination
X-Ray
MRI
Commonly diagnosed knee injuries/conditions:
Arthritis in the knee
Dislocated kneecap
Bursitis in the knee
Knee ligament injuries
Meniscus tears
Runner's knee
Knee fractures
Common Knee Symptoms
Knee injury symptoms vary based on the degree of injury or stage of medical condition.
Pain is first indicator of injury or disease (degenerative condition)
Pain is a red flag when it does not subside over time
Simple knee movements may exacerbate pain
Knee swelling is indicative of extra pressure on the knee
Difficulty standing or balancing with full weight
Redness or tenderness to the touch around the knee cap area
Top Notch Knee Surgery
OCOrthopedic+ provides top notch knee care. We design individualized treatment plans for every patient. Each patient is unique and their special needs and concerns must be incorporated into treatment. Dr. Howard Marans has over 20 years of providing his patients with whole body care.
To schedule your initial consultation with Dr. Howard Marans, please click the icon below – or – call 714.979.8981.