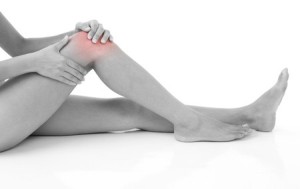 If your knee pain is disrupting your daily activities and lifestyle, it is time for you to consult with a doctor. Your knee is the principal weight-bearing joint supporting your body weight. Knee pain is treated by Dr. Howard Marans with state-of-the-art surgical techniques and physical therapy modalities. At OCOrthopedic+ in Santa Ana, CA, patients are given easy access to a vast array of knee injury treatment options.
Knee Doctor
It is very important to receive immediate and proper treatment for your knee pain. If left untreated, scar tissue developed in healing process can develop and lead to chronic conditions in the knee. These chronic conditions to the knee caused by scar tissue will be more difficult to correct.
The knee is susceptible to a vast array of injuries.
Awkward movements resulting in ACL Tears
Hard falls
Collisions
Sudden twists or pivots
Excessive force or blows
Overuse or repetitive motion
Inflammatory conditions and degenerative conditions